Printing for the pharmaceutical, food, veterinary and cosmetics industry

Experience
Rotogravure printing of flexible complex materials since 1.999
Installations
First company with a
CLEAN ROOM in Spain
Quality
UNE-EN ISO 9001:2015 Quality Management Systems Certificate
Mission
To work with our clients as part of their production process. We must know their priorities to meet their orders in the most efficient manner, while meeting the highest quality standards.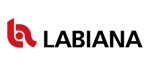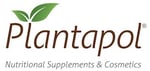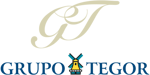 Rotogravure printing to offer versatile and quality finishes, guaranteeing high definition
Production process
We work alongside our customers to resolve the material's technical issues such as light barriers, humidity, temperature changes or the absence of allergens, as well as within the framework of new projects.
We work with them in everything from product design to the form of delivery of the material.
Our size and working approach affords us complete flexibility as regards technical requirements, packaging and production runs, etc.
Warehouse
Different spaces for equipment, raw materials and finished products, thereby ensuring the traceability of all products.
Clean Room
It is in our Clean Room (100,000 model), the first in Spain, equipped with cutting-edge machinery, where the whole production process takes place: printing, lamination and cutting.
We therefore guarantee the highest standards of cleanliness for our customers, since everything from our provider's jumbo reels to packaging is handled inside the Clean Room.
Laboratory
Our technicians perform all the necessary tests to verify compliance with the quality standards required by our customers.

We have all the proper measuring equipment for each one of the tests that have to be conducted.
Innovation, flexibility and adaptability to offer the best B2B solutions
Thermo-welded stucco cellulose
Laminated multilayer complex
Extruded multilayer complex
A production process that respects the environment, as well as the excellence and care of materials, with uncompromising commitment to optimum quality
Quality
Thanks to our modern management system, at TIAF we are certified in accordance with UNE-EN ISO 9001:2015 Quality Management Systems & UNE-EN ISO 15378:2018 Primary packaging materials for medicinal products.
Moreover, on account of the trust our customers place in us, we uphold quality assurance agreements with them, whereby they delegate the responsibility to us to conduct quality controls that speed up the receipt and subsequent production process.